About Midwestern Mechanical Inc.
Plumbing & HVAC Services in Spencer
If your business or residential property is in need of quality HVAC or plumbing services, our team here at Midwestern Mechanical Inc. is always here to help. We bring with us decades of experience in handling any and everything you might encounter in some of your property's most vital systems. Whether you are looking for a team that can repair your malfunctioning water heater or wish to replace your air conditioner with a newer, more energy-efficient model, you can rest assured that our team will lead you in the right direction.
Schedule a free estimate for our Spencer plumbing and HVAC services when you call us at (712) 201-2258 today. We are eager to provide you with the care you need!
Quality Technicians You Can Trust
It should come as no surprise that excellent service begins with excellent people. At Midwestern Mechanical Inc., we strive to hire technicians and staff that are friendly, professional, and highly trained in their fields. Our team is also proud to invest heavily in the future of our technicians – our educational trade academy is an excellent way to ensure that everyone is fully up-to-date on all the best practices and latest techniques. It is critically important to us that we offer our customers the thorough and knowledgeable service needed to correct existing problems and prevent future breakdowns whenever possible.
Available When You Need Us
Our team is comprised of over 300 people who are ready to spring into action whenever you need us, 24/7. We know that the systems we service play a vital role in your everyday life, which is why we work so hard to find reasonable, long-lasting solutions for whatever problems have cropped up. Regardless of the challenges that your system may be facing, we are confident that we can identify the issue, get the system back on track, and get you back in business in no time.
Take advantage of our experience and expertise! Contact us today to get started with a free estimate.
Flying High Above The Rest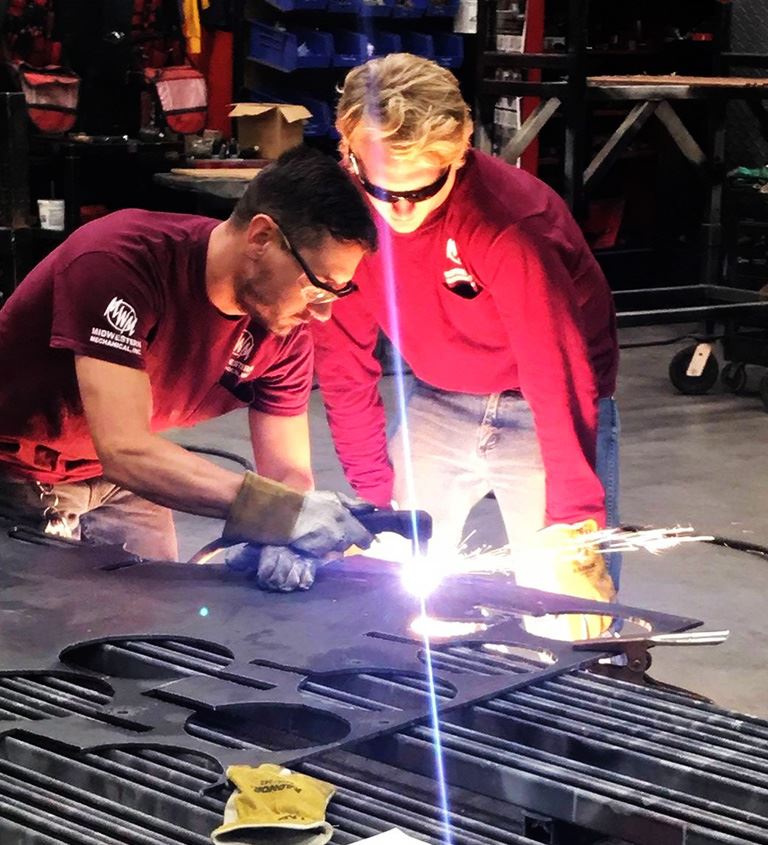 Free Estimates

Our estimates are always free whether in-person or over the phone.

Large Fleet of Trained Technicians

We have over 300 employees ready to take on any task.

Training Programs

We have our own apprenticeship program and training programs.

Available 24/7

We are always available to take your calls because we know emergencies happen.
For over three decades, we have continued to provide world-class plumbing and HVAC service in Spencer, IA. During this time, we have steadily built a loyal customer base and a reputation for providing the highest quality care available in the area. We take great pride in being the team our community turns to when they need help with their heating, cooling, and plumbing systems.
Other Areas We Service:
Okoboji
Spirit Lake
Milford
And more!